AROMIO
Thejourney of deliciousness


starts here!!
AROMIO
Ourpriority is safety


Andfoodhygiene !!
AROMIO
Do you want to sell the


best ice cream ?!
AROMIO
Do you want to grow your


customers Andincreaseyoursales?!
AROMIO
Rest assured, you are in the rightplace !!
It leaves a great taste in the mouth.
It has late-melting cream.
Extra blistering.
It does not require the addition of sugar.
The harmony with milk is great.
It does not decompose when it waits, it does not collapse to the bottom.
The color of the frozen is full, the color in the standby does not change.
Works in harmony with your machine.
It is ISO 22000-2005 certified.
Produced in the highest hygiene conditions.
Modern Production
It is produced in facilities equipped with technology and where hygiene conditions are at the highest level.
High Quality
Our products are produced from carefully selected high quality raw materials.
Fast Delivery
We attach great importance to fast deliveries so that our business partners do not get involved.
7/24 Support
We offer 24/7 solution support to our partners' problems and support requests.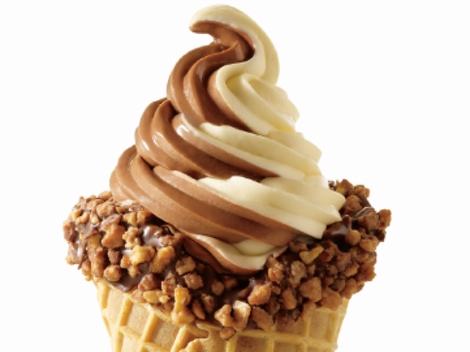 Soft ice cream; is a machine freezer that makes all the production of the machine and hand-produced. Soft ice cream is added as a liquid raw material to the machines and mixed with the machine between -8 and -10 degrees to obtain Soft Ice cream, except for conventional ice cream preparation and service methods. It is served directly from the faucets without touching the hand. Apart from the cone, it can also be served with small sauces and various sauces on it. 90% of Soft Ice Cream is milk and prepared daily.
Ice cream expert, from Doğuş Makina.

For professional commercial.

Practical Use.

The flavor that takes inspiration from the milk.

Your ice cream is a magic touch.

Your priority is to trust us with food safety and hygiene.